About Us

Adinath Industries, an ISO certified company, is a prominent name in the field of Mineral & Refractories. Incorporated in 2008, we are known as a leading manufacturer, exporter & supplier of different types of Processed Refractories and Mineral Powder for construction sector. These are available in various types including Premix Ramming Mass, Ramming Mass, Quartz Sand, Silica Sand, Nano Silica, Natural Mineral Powder, Micro Silica, Quartz Grains, Feldspar Powder, Natural Silica Sand, Calcite Grains, Feldspar Grains, Dolomite Powder, Quartz Dust (500 mesh), Quartz Powder, Marble Slabs and Sculptures etc.

We have good capacity to produce 11,000 metric ton of refractories & minerals in a month. Our objective is to keep pace with ever-growing market demands of quality products, and we have considerably invested in a sound infrastructure. It is the core strength of our company, which supports us to bring the best possible for our customers' requirements.

We have effectively diversified our activities encompassing quarrying, mining, grading, crushing, cutting and polishing for ensuring excellent production and total customer satisfaction. Moreover, we have support of highly qualified and experienced engineers, trained workers, technicians, research personnel and quality experts, who work with a team spirit and dedication to bring forth the best.


We are also interested in bulk orders / inquiries.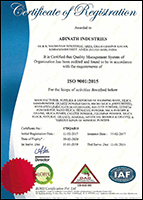 Read More